Have you ever heard an orphan

speak?
A living illustration of the power of the gospel
The power of the seed of faith.
A heart that has never heard one
word of the gospel is transformed
through faith from an orphan to a
son or daughter to a missionary.
We save orphans who are at risk of being trafficked in Moldova. We provide a home, education, and introduce them to the love of Christ. We take these kids from fragile souls, to leaders in their community.
And here is the great miracle. These
amazing young people have begun multiple outreaches to the broken of their nation. They reach the orphan, those at greatest risk of being trafficked. Feed and clothe the
homeless. They target villages to ease poverty, preach the gospel, and restore the broken.
Philip Cameron: Missionary- Evangelist, preacher, singer, author. He has a far-reaching international ministry that is impacting nations. Philip has authored multiple books on the subject of Household Salvation, one of those having over 300,000 in print, and is deeply passionate about helping Christians win their loved ones to Christ. He is a consultant and innovator in ministry growth whether it be in missions, television or church ministry. He is a regular guest on some of the largest television networks in the world.
His innovative approach to missions brings the mission field directly in contact with the church. By exposing the listener to the direct impact that missions have on the orphan, stirs vision and purpose in every church they visit. The success of Philip's mission outreach, is that he and his wife, Chrissie, turns Orphans into sons and daughters, and then sons and daughters into missionaries. Through THE ORPHAN'S HANDS, their hands are saving lives, reaching the lost, and changing their nation of Moldova.
Pastors, this book is a game changer!
As you see how the promise of Household Salvation transformed an entire family of alcoholics, you will realize that the same God who transformed the Camerons can transform your family. You'll love this book… it's a story of life in Scotland when a young girl gives her heart to Jesus, then has to fight to keep her salvation while believing for her husband to also be saved.




Give yourself a few hours to live this story with me and then watch how God will show you the path to redemption- not only for yourself but also for everyone of your family. When you believe for household salvation, you are not "wishing." It is more than dreaming. It is bigger than hoping. Household Salvation is the expressed will of God from Genesis to Revelation. This book will change the legacy you leave and will populate heaven with your loved ones.




Your church is one soul away from doubling through household salvation.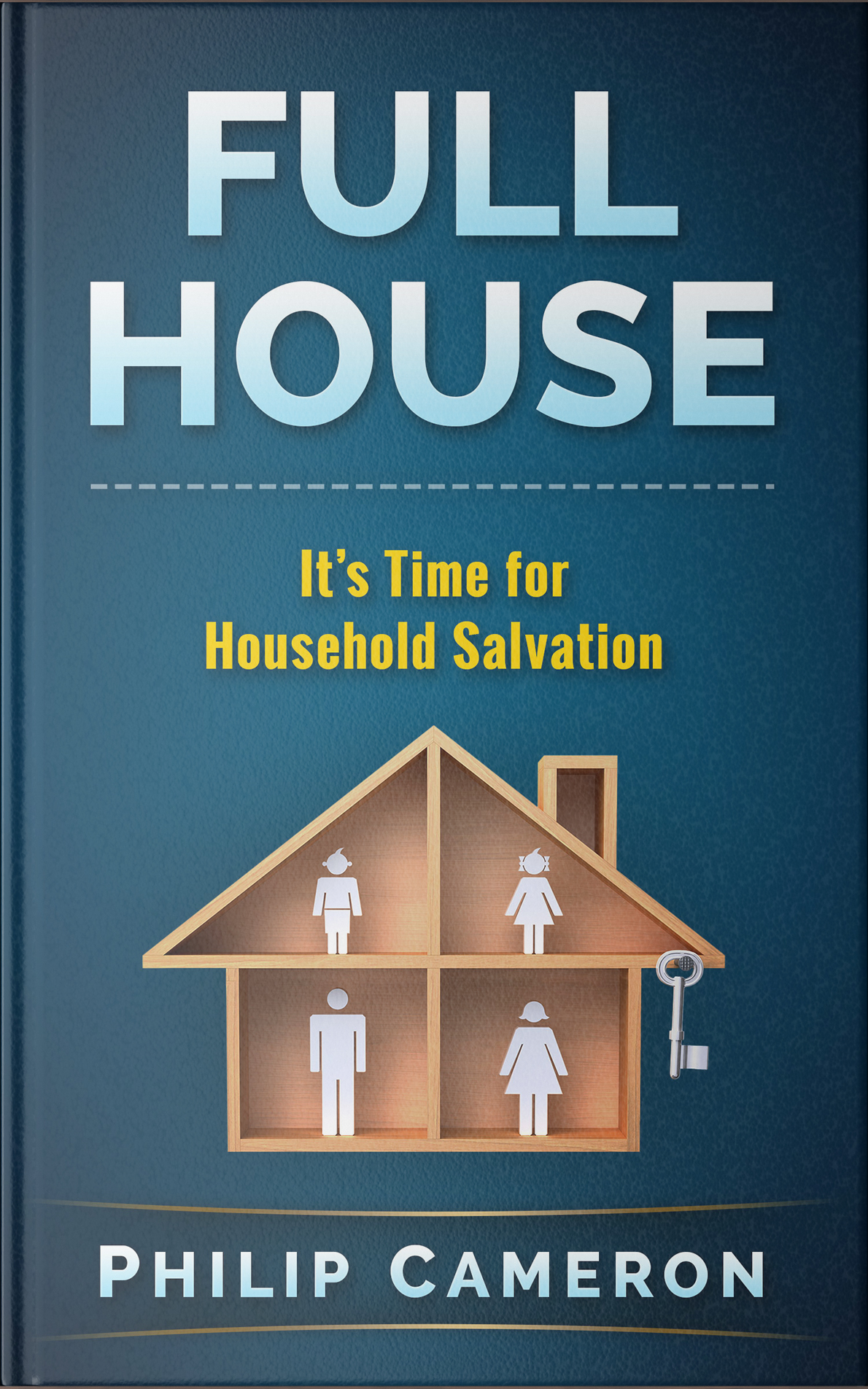 Philip is a blessing to Wave Church! His footprint is global, he is amongst the greats in the USA and the church today! I am thankful to call him a friend, and Wave Church is proud to partner with his ministry, The Orphans Hands!
Pastor Steve and Sharon Kelly
The Wave Church, Virginia Beach VA
Philip was there to encourage us in the early days of Christian television when we first started Daystar. Philip is one of our dearest friends and we are so proud of the work he continues to do in Moldova! We are long-standing supporters of this ministry and love that Daystar has partnered with him to help rescue and save orphans from the threat of human trafficking with Daystar Home at Vatra Village.
Marcus Lamb
Daystar Television
I encourage every church to invite Philip and The Orphans Hands to their church. We heard the most profound, life changing things ever to come from OUR platform! We are proud to partner with them monthly and also sponsor Elevate Life Home at Vatra Village!
Pastors Keith and Sheila Craft
Elevate Life Church, Frisco TX
If you want to think, feel and see differently, have Philip Cameron and THE ORPHAN'S HANDS ministry come to your church. Philip speaks from revelation, words of life that have changed mine and my churches vision and purpose. When you see and hear the kids of THE ORPHAN'S HANDS, whose lives have been transformed from orphans to missionaries, you will never see the mission field the same way again.
Tony McAfee
Covenant Life Church Norris TN
"I love the Cameron family and the ministry of THE ORPHAN'S HANDS. They are literally changing the lives of the young men and women of Moldova. Having them come and minister has quickly become one of the highlights of our year. If you have never had them at your church, you should book them now. You won't regret it!"
Derek Williams
Highpointe Church Enterprise, AL
Call 334.456.5544 ext 104
P.O.Box 242248

Montgomery AL, 36124

© 2015 Philip Cameron, All Rights Reserved